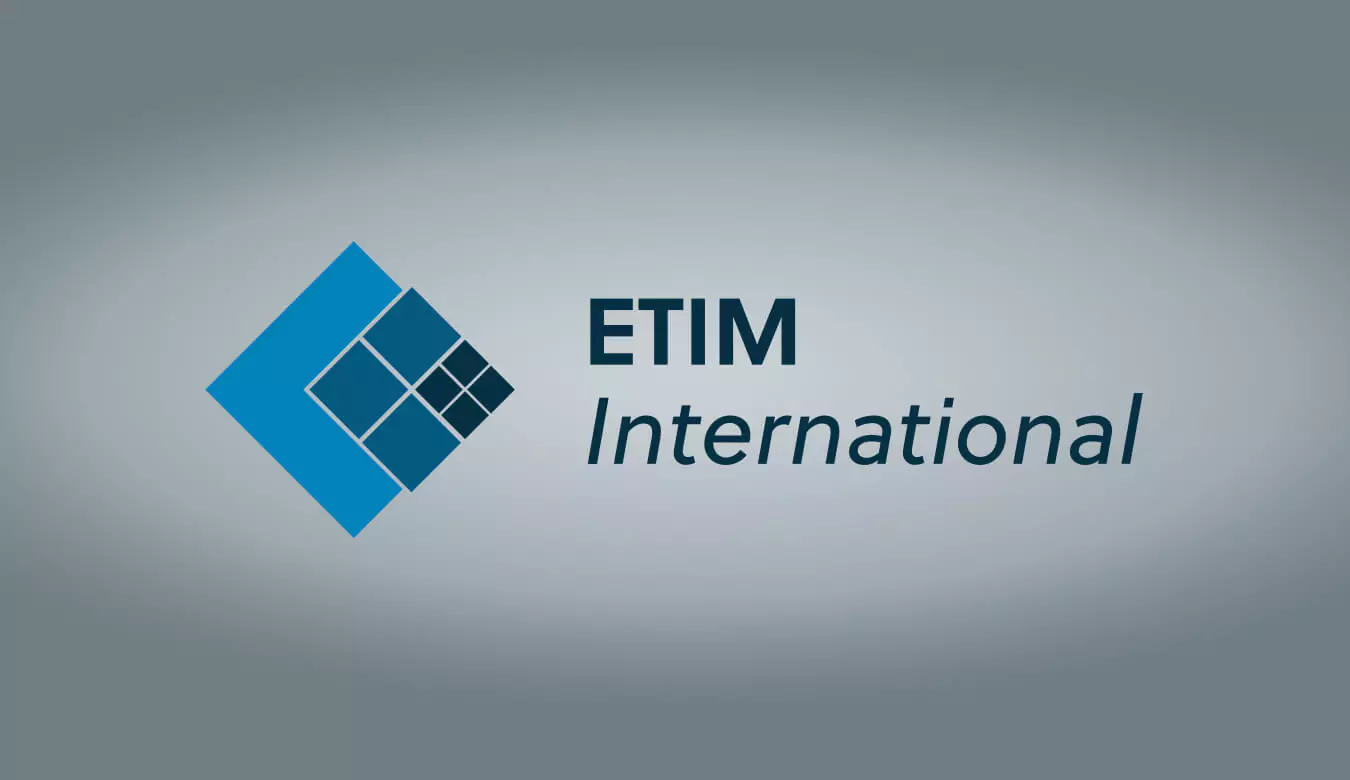 01 Jul

New product data format for international data exchange…
..around ETIM, EMDG, DICO, GS1 Umfeld
A new product data format – an international ETIM data exchange format – is to be created.  The aim is to replace the ETIM BMEcat format. This is according to information from ETIM International dated May 25, 2021. The impulse for this has been given by the upcoming publication of the new version of the "European Master Data Guideline (short: EMDG) by the FEST. At the end of June there will be an update of the BMEcat format for the last time with the version ETIM BMEcat 5.0.
The aim of this guideline is to uniformly define and identify common master data attributes (basic item data). If you combine the ETIM classification, which is used especially for technical product data, with the EMDG, you get a complete product data set.
According to ETIM International, "the guide is being developed by FEST, the European Federation of Plumbing and Heating Wholesalers, with the support of ETIM International as the standardization expert."
It should be noted that the EMDG is not an exchange format, but only a guideline. This guideline should help to clearly identify and define the attributes of the master data. It then provides a common basis for the contents of the product data and applies to the different exchange formats. This means that this guideline is then also applicable to any type of transfer method, such as API, Excel, XML, etc.
At the end of June 2021 there will be an update of the BMEcat format for the last time with the version ETIM BMEcat 5.0.
After that, the BMEcat format will be merged with the Dutch DICO standard. This standard is currently managed by the Dutch ETIM representative Ketenstandaard. DICO stands for DIgital COmmmunication and is a set of digital communication standards for electronic communication between partners along the supply chain of the Dutch construction and engineering industry. Two application areas are important here, as they cover the same as the current ETIM BMEcat. It is about the area of price catalogs (for basic item data) and product data.
Another advantage is that the schema and documentation are already available in English, since DICO is based on the international GS1 XML (eCOM) format. Compared to BMEcat, it is better structured. As a preliminary name for the new product data format, one can think of "ETIM DICO". This new format should be designed in JSON, so that it is well suited for web exchange but also for exchange as a complete file. As a next step, the new ETIM exchange format will be fully harmonized with EMDG. All fields from ETIM BMEcat 5.0 will also be taken into account.
We are curious whether they will manage to complete the new ETIM product data format by the beginning of 2022. We will be happy to keep you up to date.
Of course, we will consider each of the new formats in our solutions so that you can also benefit from them as quickly as possible.