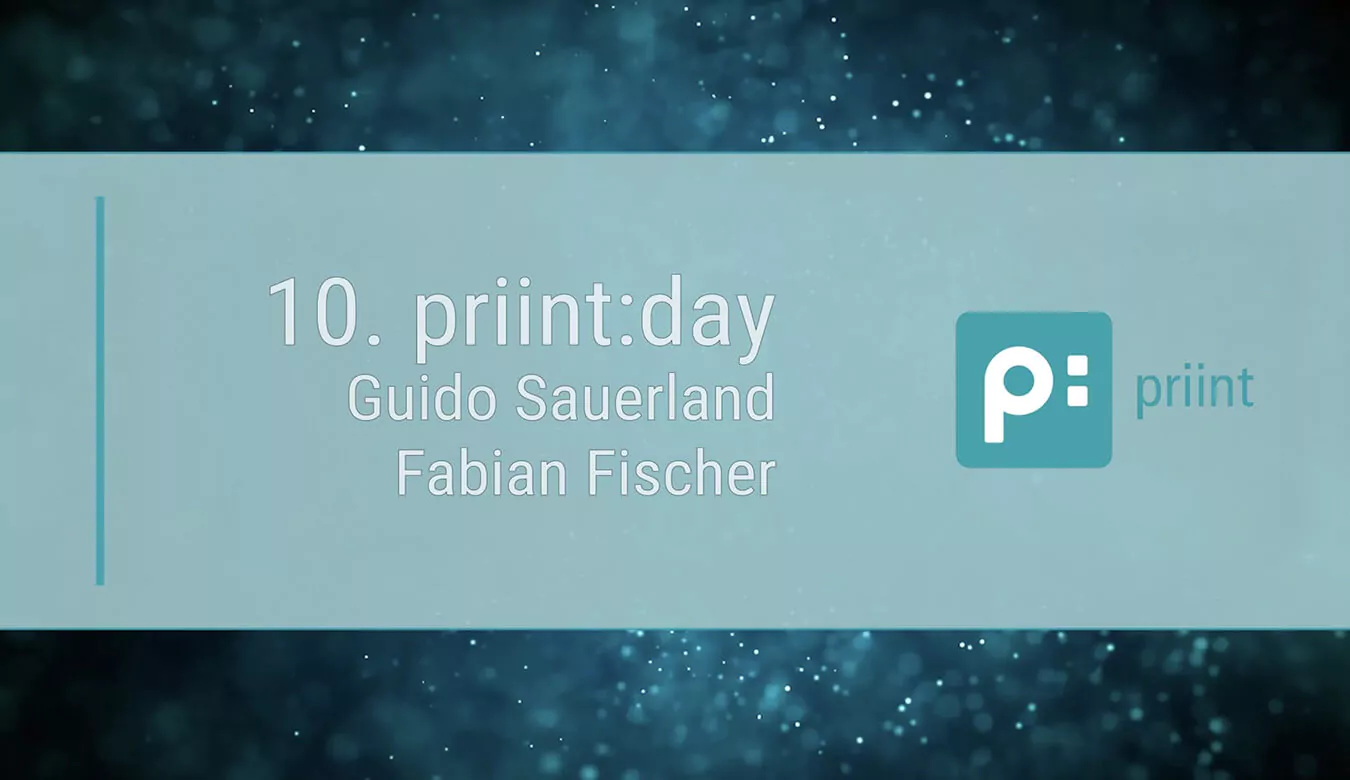 15 Feb

How do bubbles, product data and BMEcat fit together?

On the occasion of the 10th priint:day in Duisburg, Guido Sauerland and Fabian Fischer took the participants on a fantastic journey "Hitchhiker's Guide to the Galaxy". But how do bubbles, product data and BMEcat fit together? Their joint best practice presentation "Babelfiish 2021 – When Pimcore and the priint:hub talk BMEcat" was not only about product data streams. The numerous participants also got a first insight into how to easily create BMEcat with ETIM, ECLASS and Co. thanks to CatalogExpress from the priint Publishing Hub. Horst Huber, CEO of the priint Group, had also prepared a special highlight for the "International Day of Bubbles".

Which highlights these were and how product data, BMEcat and bubbles fit together, you can see more in the now published videos of the priint Group.
What is the Babelfiish 2021? How does it help with product data and BMEcat?
The Babelfiish [ˈbaːbl̩fɪʃ] is blue-green, benign, and probably the most underrated thing in the entire priint universe. It thrives on product data streams that it obtains from content systems and segregates a product data structure that can be independent of the supplied structures.
The practical benefit of this is that with a Babelfiish on board, you can instantly connect what else is important besides print:
Print-PDF, BMEcat, ETIM, FAB-DIS, ECLASS & Co!
We as a technology partner of the priint group have brought light into the darkness on the occasion of the priintday. In our presentation "Babelfiish 2021 – When Pimcore and the piint:hub talk BMEcat" we explain how product data provides the basis for simple to complex structures and how the Babelfiish (our tool CatalogExpress) helps.
Look forward to 40 min of concentrated know-how with surprises!
The PRIINT:DAY interviews are online!
The priint Group puts the videos online for those who could not attend the priint:day. You had to choose between parallel lectures on site? No problem, you can find the individual presentations and interviews on YouTube.
In the interviews the guests answer:
Why a trip to priint:day is worthwhile – whether for the first or tenth time
Why you should not miss the presentations of the respective speakers
Customers who already use the priint:suite and which problems it solves
Partners who give insights into the partnership and why it is worth becoming a partner.
So enjoy briefly the interviews with Guido Sauerland and Fabian Fischer.
More about priint:day
The priint:day is considered the largest german-speaking event for multichannel publishing. Under the motto "Move beyond Digital", doers and experts showed for two days how today's central challenges in marketing are mastered around the topics of data & content. Trendsetting developments in publishing were presented and news and highlights of the priint:suite were presented.
In the extraordinary ambience of the Duisburg Landscape Park, numerous visitors from a wide range of industries met to network.